To ensure your convenience, below is the information you need about our podiatry office, including our location, hours, appointment scheduling and insurance acceptance.
Appointments
If, for any reason, you cannot keep a scheduled appointment or will be delayed, please call as soon as possible. Charges may be incurred for appointments cancelled less than 24 hours before scheduled appointment time.
2023 DEDUCTIBLES
Happy New Year and this is a friendly reminder that if you have a deductible it does reset to $0 at the beginning of the of the new year. In the new year, you will be responsible for paying your deductible until it is fulfilled.
For example, if you have $1000 deductible you must first pay $1000 out of pocket before your insurance will cover any of the expenses from a medical visit. So, you might receive a bill from our office for medical services you received.
As always if you have any billing questions, please ask us or you can call our billing department.
Thank you for being a patient with Roadrunner Foot and Ankle.
Insurance and Payment Information
You are responsible for co-payments or charges that are not covered by your insurance. If you have questions regarding billing or which insurance plans we accept, please call (623) 933-4645. Questions regarding insurance coverage and benefits should be directed to your employer or insurance company.
Here is the list of insurance plans that we are contracted with. We also have a Cash/Self Pay option available. We also have an in office X-Ray.
AETNA - HMO, PPO, OPEN ACCESS, POS, MEDICARE ADVANTAGE HMO AND PPO
ALIGNMENT HEALTHCARE
AMERIBEN - HONORHEALTH EMPLOYEE PLAN
AARP - SUPPLEMENT PLANS AND AARP MEDICARE COMPLETE - PHOENIX DIRECT AND MEDICARE ADVANTAGE HMO and PPO - ONLY THESE PLANS - NO BANNER NETWORK
BANNER HEALTH PLAN - AETNA, AETNA ATTRIBUTION MA, AETNA WHOLE HEALTH/ATTRIBUTION
BLUE CROSS BLUE SHIELD OF ARIZONA - ADVANTAGE, ALLIANCE, BLUE ALLIANCE, FEDERAL, INDEMNITY, MEDICARE ADVANTAGE, MEDICARE SUPPLEMENT, AND PPO
CIGNA HEALTHCARE OF ARIZONA - LOCAL PLUS, OPEN ACCESS, OPEN ACCESS PLUS (OAP), PPO, SOME SENIOR PLANS
DEVOTED HEALTH MEDICARE ADVANTAGE
EMPLOYER'S HEALTH NETWORK
GOLDEN RULE
HEALTHNET OF ARIZONA - PPO ONLY
HUMANA - PPO ONLY
MAIL HANDLERS
MEDICA
MEDICO
MEDICARE/RAILROAD
MERCY CARE/MERCY CARE ADVANTAGE - AHCCCS PLAN - NO RBHA
MERITAN - AETNA
MUTUAL OF OMAHA
NALC
OPERATING ENGINEERS
OSCAR HEALTH
SOUTHWEST ADMINISTRATION
TRICARE - STANDARD, PRIME NAD FOR LIFE. NOTE - ALL PRIME PLANS MUST HAVE AN AUTHORIZATION NUMBER AND EFFECTIVE START/END DATES
UHC (APIPA) UNITED HEALTH CARE COMMUNITY AND DUAL COMPLETE - AHCCCS PLAN
UNITED HEALTHCARE - CHOICE, CHOICE PLUS, EPO, POS, OPTIONS PPO, GOLDEN RULE, AND MEDICARE HMO AND PPO - NO BANNER NETWORK
UMR
Roadrunner Foot and Ankle

13660 N. 94th Dr Suite A 3
Peoria, AZ 85381
P: (623) 933-4645
F: (623) 933-4677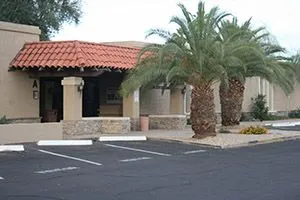 Monday: 8:00am - 5:00pm
Tuesday: 8:00am - 5:00pm
Wednesday: 8:00am - 5:00pm
Thursday: 8:00am - 5:00pm
Friday: 8:00am - 3:00pm